Newsletter
April 5, 2013
Yesterday's over my shoulder, and I can't look back for too long.
There's just too much to see waiting in front of me and I know that I just can't go wrong.
Jimmy Buffett
Dear Friends,
The rearview mirror has a way of distorting perception.
Seems like I just sent you an update on the beginning of FLORIDA HOPE TOUR 2013. Suddenly it's been more than two months, the warm Florida weather is a memory, and we're on to another exciting project.
Before we leave Florida entirely behind, I encourage you to check out some of the stories on the RICH'S RIDE blog. We met some amaing people and had some wonderful adventures. I especially recommend Attack Of The Skunk-Ape!
It's always sort of interesting to plan and prepare for months, tackle a big adventure, and then realize it's over. But that's how it works, and we have an amazing new opportunity in front of us.
U COUNT Front Range Tour 2013
On June 22, 2013, a team of about twenty cyclists will roll out of Fort Collins for U COUNT Front Range Tour 2013. We'll ride through the scenic communities along the foothills of the Rocky Mountains from the Wyoming to New Mexico borders.
This ride is the latest project of RICH'S RIDE, and will raise funds and awareness for U COUNT Campaign. U COUNT increases awareness of the crime of global sex trafficking and to supports at-risk women and children and former victims of sex slavery by providing job sustainability and safe living and working environments.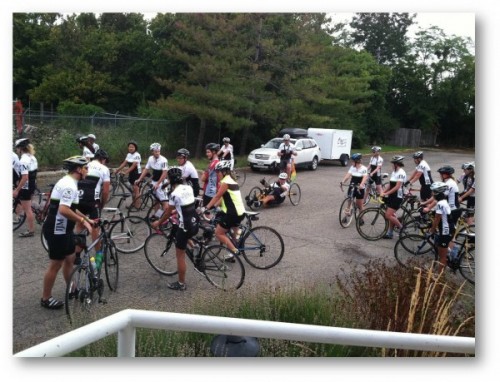 Shared Sacrifice: Having fun, making a difference
You can bring hope and freedom to victims of sexual exploitation by riding your bike through beautiful country with a team of great people.
How cool is that?
We'll provide lots of opportunities to be involved in this fun project. Right now, we want you to consider joining the team as a cyclist.
You don't need to be an experienced rider. Most folks can do this ride if they train. Following dreams isn't about what's easy—it's about discovering what's possible. This might be a chance to learn about your capabilities.
You don't need a lot of money. Fundraising isn't easy, but people are incredibly generous when you're working to advance social justice through a cause like U COUNT. You can find supporters and sponsors if you're creative and persistent. We'll help.
Certainly this isn't for everyone, but maybe it's for you. Maybe God's asking you to step out of your comfort zone and do something sacrificial.
Here are some links to check out:
I hope you'll consider joining us. It's gonna be a blast!
Do You Know Someone Who Might Be Interested?
Please forward a link to this page to friends and family who might want to join the ride.
Help Us Tell The Story
Do you know of a group that might appreciate the inspirational message of Rich's Ride?
We've got some wonderful stories from our journeys, and we're not finished! You can help us spread this inspiring, encouraging message. This article offers some thoughts and ideas.
Please think about church, school, and civic groups that might benefit from hearing this amazing story. Click this button to get more information.
Are you on Facebook? Will you be my friend? Please? Anyway, I hope you'll connect with me in these places:
Bouncing Back
We're still exploring "living life on purpose" over at Bouncing Back. I hope you'll check out anything that catches your attention and take some time to look around what's been happening at the blog.
Click on the subtle red button and subscribe to the blog. You'll get updates delivered to your inbox. You'll receive an email verification—make sure to respond to activate your subscription.
I hope you'll continue to visit the site and recommend it to others.
Calendar and News
| | | |
| --- | --- | --- |
| Date | Event | City |
| | | |
| Jan 2013 | Florida Hope Tour 2013 | |
I continue to seek speaking opportunities. I'd appreciate the opportunity to visit your community and speak to your group. Please visit this page for more information about my speaking experiences and possible topics.
If you know someone who is looking for an inspirational speaker, please contact me or forward this information to an appropriate contact.If you are engaged in raising funds for a group or individual, send me an email and let's discuss a speaking engagement/book signing to support your efforts.
"Someday, after mastering the winds, the waves, the tides and gravity, we shall harness for God the energies of love, and then, for a second time in the history of the world, man will have discovered fire."
Pierre Teilhard de Chardin
Blessings,
I'd love to hear from you. Send me a note at: rich@richdixon.net
If you haven't seen it yet, please click this link to view a short video trailer for Relentless Grace.
To update your contact information: rich@richdixon.net
I promise I won't distribute your information to anyone for any reason.